Join Us This Sunday!
Sunday School 9:30 am
Worship 10:30 am
Welcome to First Church
We would love for you to join us one Sunday, or for any other event happening here at First Church in Forest City, NC! We have something for everyone from children to those with a little more experience. You'll be sure to find a place just for you here at First Church.
sunday school

We have a variety of adult Sunday School classes you can choose from. We plan to start back our Children's Sunday School classes at the beginning of the new year. You would be welcome to attend any of the Sunday School classes.
Sunday Morning Worship
Our primary worship service takes place in the sanctuary on Sunday mornings at 10:30 am. The service is a rather traditional Protestant worship service with something for everyone…and you'll get out in time to beat everyone else to the restaurants : )
Free community meals!
Mark your calendar to join us for what has become one of the most popular ministries offered here at First Church! Our Free Community Meals take place from 4:30-6:00 pm on the fourth Monday of each month.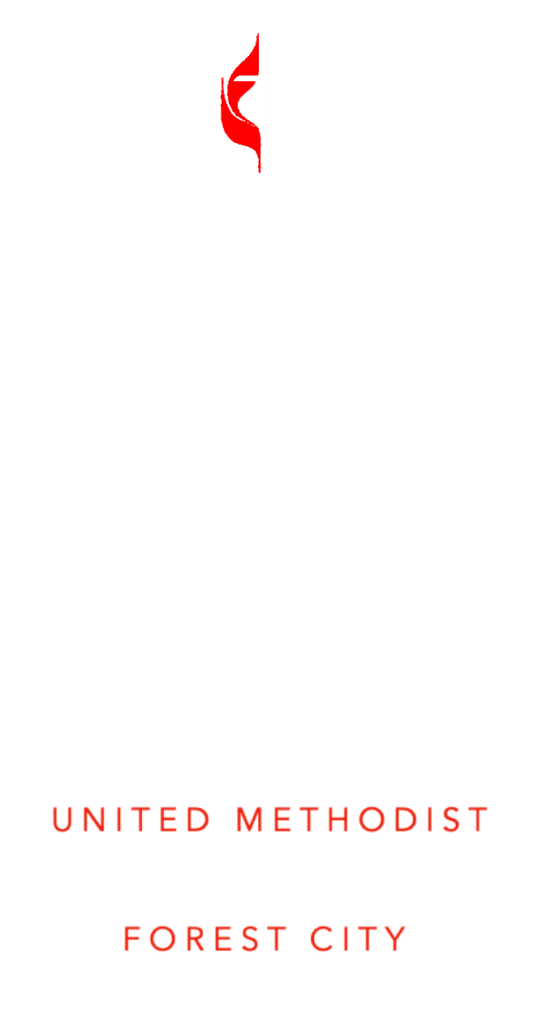 Hours & Location
Our church office is generally open
Monday-Thursday (9:00 am-2:00 pm)
Friday (by appointment)
*Other times are available by appointment. Please contact Paula Rogalski or another member of our staff to schedule. The church office is also generally closed for most public holidays.

First united Methodist church
341 E. Main Street
Forest City, NC 28043
(828) 245-6446